Not Just a Job.
A Career Destination.
Marathon Petroleum has immediate opportunities for transport drivers across our operations. We offer local routes, four-day work weeks, top-tier benefits, and wholistic compensation packages.
Sign on bonuses available for select openings!
Big Benefits. Local Routes. Safety First.
Driving for MPC means getting the best of both big and small – the top benefits and extended support services that a large company can offer, paired with the specialization of a regional fleet and home daily routes.
Our first order of business is always safety – it's baked in our culture. All our drivers, business partners and carriers share one common vision: no accidents, no injuries, and no harm to the environment.
We Deliver for Our Drivers
MPC is an industry leading, dynamic company that provides compensation, incentives and benefits that allow our employees to build careers – not just work a job. Here are some of the reasons why MPC is the last stop for many drivers.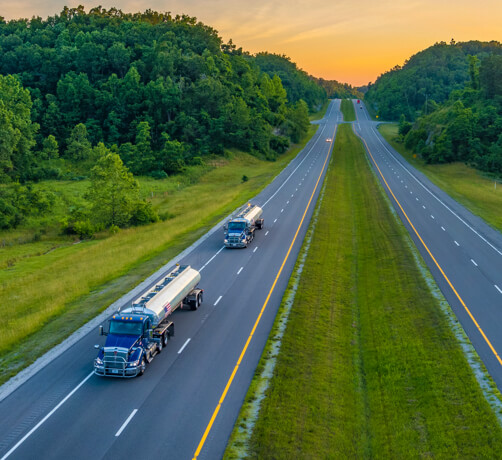 Attractive Scheduling
Whether you're looking to take advantage of a condensed workweek or add hours, we have options. Speak with one of our recruiters today to find out more.
Local routes – home daily
Four-day workweek
Options for an extra one or two days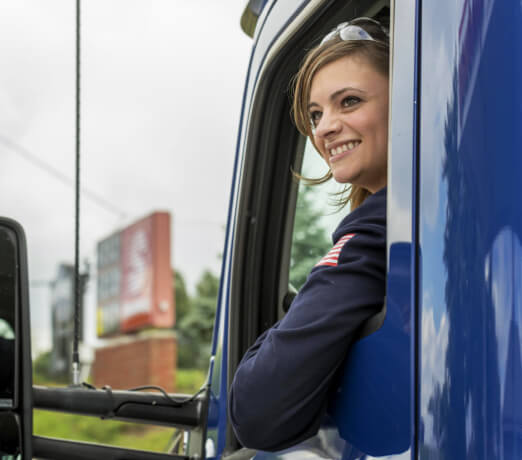 Winning Compensation Structure
Our wholistic compensation packages are designed to give our people the financial security and earned incentives they deserve.
Competitive pay rates based on experience
Annual discretionary target bonus eligibility
7% company match on 6% employee 401k contributions
7-11% company-funded pension plan based on age plus years of service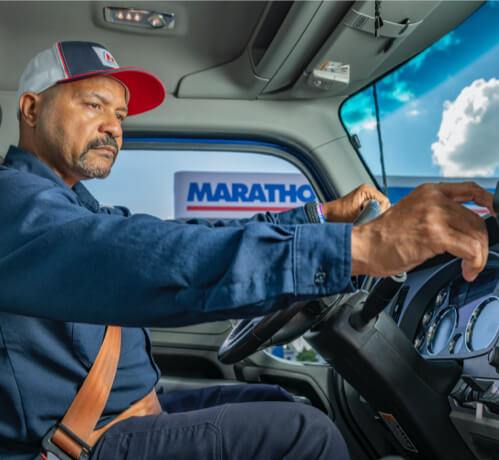 Top Benefits Package
We want you at your best. Our employee benefit plans are made to provide high quality, comprehensive healthcare coverage and programs that give you and your family peace of mind.
Paid vacation, sick time, and holidays – including floating holidays
Health, dental, and vision insurance – available day one of employment
Group life insurance, AD&D insurance, and long-term disability
Educational reimbursement
Paid parental leave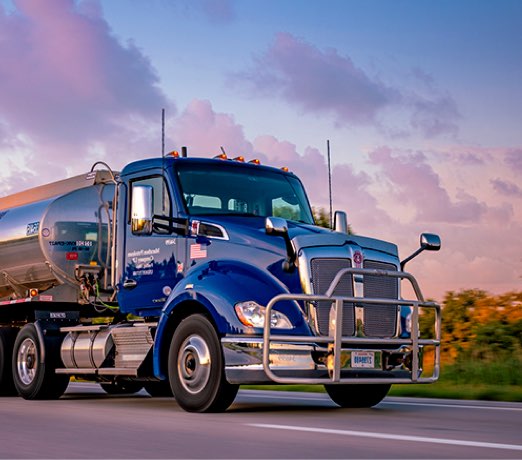 Unparalleled Driver Support
Let us take care of the state-of-the-art equipment and logistics support, so you can focus on your craft – delivering for our customers, safely and reliably.
All uniforms, gear and equipment provided
A dedicated team of human resource, safety, and environmental support
In-house 24/7 dispatch center
Where We Drive
MPC is among the largest independent refining, marketing, retail and transportation businesses in the U.S. Our terminal network spans 16 states. We have more than 44 transport fleets and approximately 600 power units strategically located to support this storage network and supply our customers. We're proud of the role we play in fueling the communities where we live and work.
Whether you're looking to level up your career close to home or shift to a new location, we have a range of opportunities that might be the perfect fit.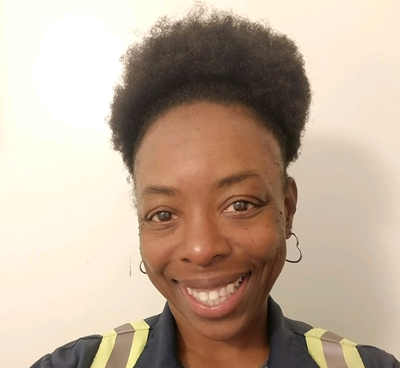 Employee Spotlight
Danielle Pearl
Long Beach, California
Danielle has been a fuel truck driver for more than seven years. "I had always wanted to drive something big, but never thought it would be a fuel truck," Danielle said. "As a woman driver, I've had to prove myself to those who said I couldn't be successful in this field. I'm very determined to go above and beyond to get the job done and enjoy meeting people each day. Driving is not just for men, and more women should get involved. My male peers seem to have found a new respect for women drivers."
Talk to one of our recruiters today
Have questions about routes, pay, or equipment – or just prefer to talk to a person directly? Call when it's convenient for you.
Driving Positions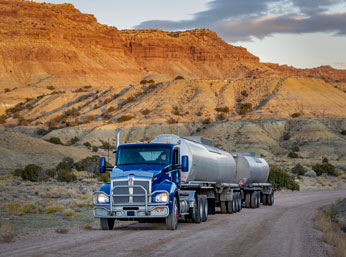 Crude Delivery
Our drivers trained in crude transportation load and deliver crude oil from some of America's most iconic shale basins. Drivers in these fleets experience amazing scenery and exciting routes, covering hundreds of wellheads.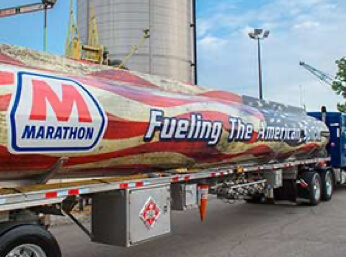 Light & Special Products
Our expert product drivers load and deliver transportation fuels as well as feedstocks that are used to manufacture the commercial and consumer goods that make modern life possible – things like cell phones, refrigerators, medical essentials, and literally millions of other products.
Are You Ready to Roll?
Here are the basic qualifications to drive for MPC:
Professional, positive, team player mentality
High school diploma or GED desired
Excellent driving record
At least 21 years of age or older
A valid CDL with Hazardous and Tanker Endorsements
A passed DOT physical, drug test and background check
Ability to work 12-hour shift, including nights, weekends and holidays